For a lot of new coins Cryptsy is the End. The pumpers dump their coins, take their profit and leave the coin. Maybe a few pump'n'dumpers will have their fun with it, but overall value will slowly sink until the coin is forgotten. What does that mean for the smart trader?
The Crypto Frenzy is accelerating. To profit from altcoins, you want to buy the ones with potential early and sell them at their peak. We reach the peak as soon as they are on Cryptsy. There is usually some action in the first minutes. If you missed that, just dump the coins.
Buying coins at Cryptsy is rarely profitable these days. Buy them at the smaller exchanges like CryptoRush.
Basically the now profitable cycle is: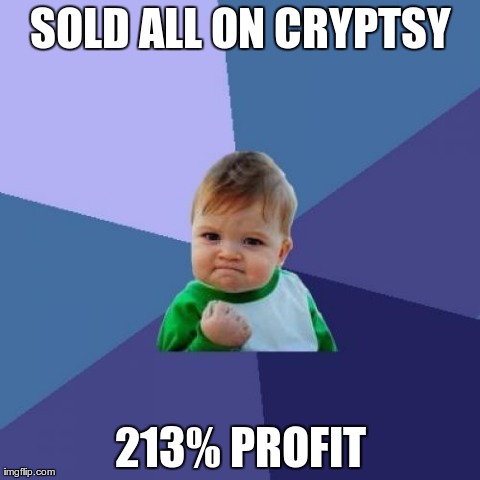 BTC -> Some Coin at CryptoRush.
Transfer Coin to Cryptsy.
Some Coin -> BTC at Cryptsy.
Transfer BTC back to CryptoRush.
Goto 1 for a different coin.
I believe in a few months, Cryptsy will stop adding new coins, because they are dead on arrival. A few months after that the era of multiple coin launches per day will end.