From Scraps to 0.1BTC in One Month
I entered the altcoin scene in the beginning of February. Never putting in my own money, I started with some Dogecoin tips. One month later, I had 0.1BTC.
I made it my personal challenge not to invest fiat money into this crypto frenzy. The reason is mainly that I fear to gamble away my monthly income. Fortunately, I was quite lucky so far. Instead I collected some free money floating around. Dogecoin tips on Reddit was not really the only source, but the biggest one. Some other coin tips and faucets also gave me some scraps to start trading.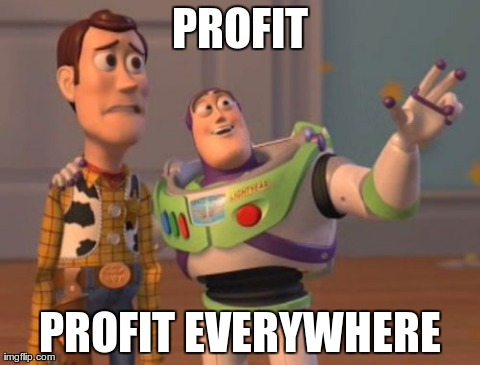 Admittedly, I cannot recall all my trades. I posted my biggest profit a few days ago. In the beginning, I mainly traded on Cryptsy, but lately I am not using it anymore. Very soon I split my small budget to Cryptorush. Lately, Mintpal is my favorite exchange.
So far, I do not consider myself a great trader. I am learning this stuff, just like you (I assume). As far as I know there is no market as fast and volatile as this altcoin crazyness. My next goal is 1BTC. This not a clear challenge like BTCJebus 0.1–5BTC challenge, since some income from this blog provides some more leverage to my trades.
An interesting change I can already see: Once you have more than 0.1BTC budget, Cryptorush's liquidity is sometimes not enough. So far, I have not traded against BTC/USD or LTC/USD or some other market with more liquidity. At some point, I will probably have to go there as well. Welcome to the journey, dear reader! Will you join me?