A few days ago, a BlackCoin Multipool was launched, which gave Scrypt miners an easy way to acquire BC. Mining Bitcoins and trading them for BC is a simple activity any miner could do himself. The conclusion: Miners are very lazy.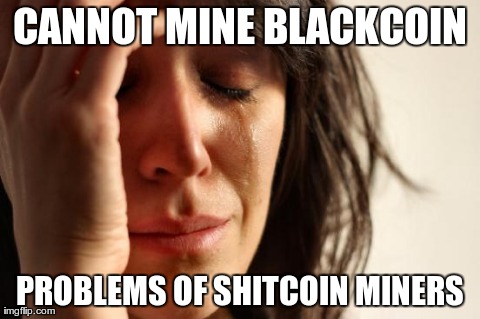 The BlackCoin Multipool was invented, because BlackCoin is a pure Proof-of-Stake coin by now. You cannot mine it anymore. Instead, the multipool will mine other coins and trade them for BlackCoin automatically. The effect is increased buy pressure and trade volume for BlackCoin. Some people proclaim this as a big innovation.
Many people (like me) were doing that already. Automating the process lowers the profit, because miners want their coins fast. There is no time to wait for a profitable time to sell some shitcoin and buy BlackCoin. Maybe the pool devs have a big budget to hide latency and increase profit, but with very little effort anybody should get better results.
The only logical reason is that those miners using the multipool just do not want to get bothered by the trading. Lazyness. Just point your mining rig at the multipool and see the BlackCoins flowing in.
Are other miners just as lazy? Maybe there are more opportunities to exploit that?
(BlackCoin is actually one of the better altcoins. Nevertheless it is over-hyped and over-priced right now.)